Tonight, HDNet will be airing Strikeforce: Meledez v. Thomson live. Melendez at (14-1) has been consistently ranked in the top ten at 155 for some time. He has big wins over Rumina Sato, Kawajiri, and Olaf Alonso. Thomson (14-2) is another star in the 155 division, with six straight victories. His big wins have come over Hermes Franca, Duane Ludwig and Nam Phan.
It will be interesting to see how Raymond Daniels fares. He was 18-0 in Chuck Norris' WCL. The WCL featured full contact kickboxing rules.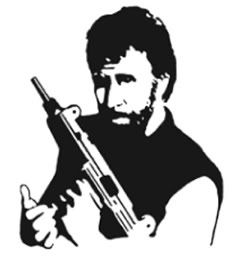 Bobby Stack vs. Jose Palacios
Eric Jacob vs. Alexander Trivino
Jorge Interiano vs. Travis Johnson
Cyrillo Padhillo vs. Jesse Jones
Bryan Caraway vs. Alvin Cacdac
Jesse Gillespie vs. Eric Lawson
Billy Evangelista vs. Nam Phan
Chris Cariaso vs. Anthony Figueroa
Jeremiah Metcalf vs. Raymond Daniels
Champ Bobby Southworth vs. Anthony Ruiz- world light heavyweight title fight
Miesha Tate vs. Elaina Maxwell
Champ Gilbert Melendez vs. Josh Thomson - world lightweight title fight
*Drew Fickett vs. Luke Stewart- This bout has been called. Shonie Carter originally had to pull out of the fight due to a hand injury. Then Joe Riggs stepped in and was denied a license by California, then Fickett tried to step in and was denied by MFC, a fight org that he signed to fight for in the next month.