The regular season TUF wrapped up on Wednesday night, and there was some drama. We first see the fight between CB Dollaway and Amir Sadollah for a spot in the finals against Jesse Taylor. Taylor had won against Tim Credeur for his spot in the finals.
CB was far ahead in the first two rounds, as he landed every leg kick he threw and got some takedowns. While taken down, CB was able to rain down some elbows which split Amir's face open just below the eye. CB looked to start to gas near the end of the second. In the third, Amir gave up his back, and CB attempted to lock in the hooks and just barely missed sinking the choke in. Amir scrambled and after eating another punch or so locked in an armbar. After a quick tap, Amir sealed the come from behind victory.
With Amir securing his spot in the finals, it stood as Jesse v. Amir. However, after spending a night on the town with Dana White, four fighters decided to rent a limo and stay an extra night. We then see the footage of someone "donkey" kicking the windows out. Pretty crazy. Out walks Jesse Taylor, who according to Dana White, not only kicked the windows out, but "terrorized" women in the casino. On top of that, Jesse disrespected the security and used the ever famous line, "don't you know who I am? I'm a UFC fighter!" Not a good move by JT Money.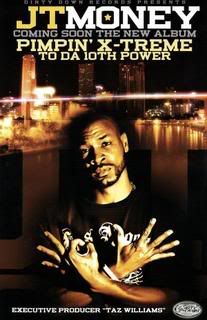 Well, Dana decided to kick Jesse Taylor off the show and replace him. Jesse was told to clean up his life and call Dana in a few months. Meanwhile, Dana called Tim and CB into his office and let them know the situation. A couple minutes later and it was Tim v. CB for a spot in the finals. CB probably nudged out the first round because of a takedown after three or four minutes ot CB and Tim trading shots on their feet. CB used that same formula for the entire fight to pull out the win.
THIS SATURDAY NIGHT IS THE FINALS!!
Amir Sadollah v. C.B. Dollaway - For the TUF 7 Championship
Kendall Grove vs. Evan Tanner
Luigi Fioravanti vs. Diego Sanchez
Spencer Fisher vs. Jeremy Stephens
Matthew Riddle (TUF 7) vs. Dante Rivera (TUF 7)
Josh Burkman vs. Dustin Hazelett
Marvin Eastman vs. Drew McFedries
Matt Arroyo vs. Matt Brown (TUF 7)
Jeremy Horn vs. Dean Lister
Tim Credeur (TUF 7) vs. Cale Yarbrough (TUF 7)
Rob Kimmons vs. Rob Yundt