With UFC 89 and 90 taking place within a span of seven days, here is the current breakdown of the UFC Title picture.
LW-
BJ Penn(Champ)-
BJ will fight GSP at 170 before returning to 155. The bout will take place on January 31st at UFC 94.
Contenders-
Kenny Florian v. Joe Stevenson
- rumored to be the fight for number one contender. The fight takes place at UFC 91.
Sean Sherk
- recent victory over Tyson Griffin at UFC 90 moves him closer to another shot at reclaiming the title.
Nate Diaz
- has put together 5 straight victories in the UFC, recently against Josh Neer. A rumored bout with Clay Guida has been scratched as Guida injured his foot.
Gray Maynard
- has 4 straight victories, momentarily crushing Rich Clementi and Frank Edgar's title hopes.
Roger Huerta
- shot at a title dashed by Kenny Florian.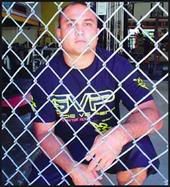 WW-
Georges St. Pierre(Champ) v. BJ Penn-
The fight will take place at UFC 94.
Contenders-
Thiago Alves
- With dominating performances over Josh Kosheck at UFC 90, Matt Hughes at UFC 85 and Karo Parisyan at UFN 13, Alves is next in line for a title shot.
Jon Fitch-
Recently lost a five round fight with St. Pierre, probably needs a win or two to get another shot.
Diego Sanchez
- has two wins in a row since back to back decision losses to Josh Koscheck and Jon Fitch.
Josh Koscheck
- Title hopes put on hold after loss to Alves.
Jake Shields
- I'd like to see the Elite XC champ come to the UFC and fight a top tier opponent or two before a title shot.
MW-
Anderson Silva(Champ)-
Anderson is sitting pretty on top of the division with his latest victory over Patrick Cote. Anderson could turn up at 205 before another fight at 185, but we will see. Anderson was not pleased with his performance at UFC 90 and would like to jump back in the UFC as soon as possible.
Contenders-
Yushin Okami v. Dean Lister
- A win by Okami at UFC 92 could thrust him into the number one spot. Okami won over Silva via disqualification in January of 2006 for a an upkick that KO'd Okami while he was still on his knees.
Dan Henderson v. Rich Franklin v. Michael Bisping
- The word on the street is that the winner of Dan Henderson and Rich Franklin at UFC 93 will coach TUF 9 opposite Michael Bisping. The overall winner could get a shot at Silva.
Thales Leites
- five victories in a row since his loss to Martin Kampmann. That includes a controversial win over Nate Marquardt at UFC 85.
Nate Marquardt
- recently won in dominant fashion over Martin Kampmann after the Leites loss. Needs another victory to get a rematch with Anderson Silva.
Robbie Lawler
- could get into the UFC sooner rather than later. Lawler is 8-1 since leaving the UFC capturing the Elite XC belt.
Cung Le-
the movie star and Strikeforce MW champ presents an interesting stand-up match-up for Anderson Silva.
LHW-
Forrest Griffin(Champ) v. Rashad Evans
- This match for the light heavyweight title will take place on the stacked UFC 92 card.
Contenders-
Lyoto Machida
- has won five straight including a victory over Tito Ortiz.
Rampage Jackson v. Wanderlei Silva
- the winner of this UFC 92 bout could be setting himself up for a title shot.
Keith Jardine
- Recent win over Brandon Vera, but before that was knocked out cold by Wanderlei Silva.
Chuck Liddell-
recently lost to Rashad Evans.
Rich Franklin
- recently won over Matt Hamill in his recent fight at 205. Has an upcoming match with Dan Henderson at UFC 93.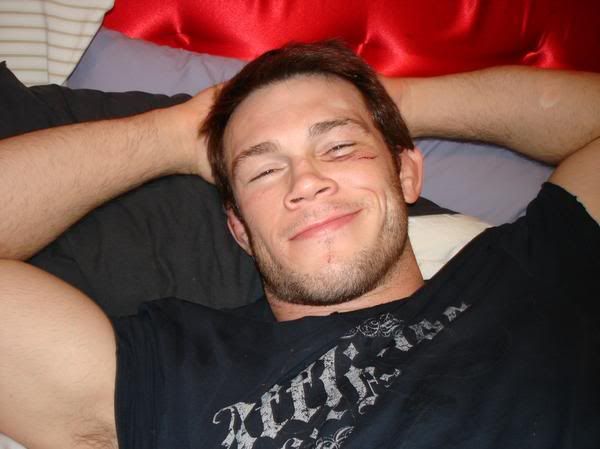 HW-
Randy Couture(HW Champ) v. Brock Lesnar
- This match will be for the heavyweight title at UFC 91 on November 15th. Winner to face the victor below in their next bout to unify the title:
HW(I)-
Antonio Rodrigo Nogueira(HW Champ Interim) v. Frank Mir
- After Couture's brief second retirement, the UFC decided to put an interim belt HW belt on the line which Nogueira beat Tim Sylvia for.
*This is basically a four man tournament for the unified belt. Both matches should be very entertaining and are highly anticipated.
Other contenders- Fabricio Werdum's potential title hopes were shot down in his loss to Junior dos Santos. Cain Valesquez and Shane Carwin have looked impressive with each capturing first round TKO's in their first two victories. Cheick Kongo hasn't been able to put three straight victories together in a row. Heath Herring alternates wins and losses.