Story by MMA Blaster
It appears that the paperwork has been filed and Elite XC has kicked the proverbial bucket. Their assets will be sold at public auction shortly. I enjoyed the promotion as they had some great fighters and put on a decent card. There are quite a few top free agents that will hit the market in the short term. Here are some of the Elite XC fighter list.
Eddie Alvarez
- After his performance in the Dream lightweight tournament, Alvarez will most likely continue to see big paydays in Japan. I wouldn't be surprised to see him fight on New Years Eve versus Joachim Hansen. Alvarez is an extremely exciting young fighters with wins over Tatsuya Kawajiri, Joachim Hansen, Andre Amade, Aaron Riley, Derrick Noble, Matt Lee and Ross Ebanez.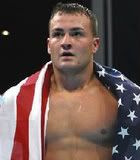 Nick Diaz
- Diaz probably wants to remain fighting at a catch-weight of 160. He has many fights he can do in Japan against the aforementioned Alvarez, a rematch with Takanori Gomi in World Victor Road, Shinya Aoki or many others. His brother has been on a roll in the UFC, and it is unlikely the UFC wants to deal with him.

Jake Shields
- Shields already has called out Georges St. Pierre at a press conference after a quick win against Nick Thompson to get the WW Elite XC belt. He may of eaten some punches, but he was also able to finish off Paul Daley in his latest defense. With few good opponents at 170 for Jake to fight, the UFC has intriguing match-ups. Shields holds wins over Yushin Okami, Carlos Condit, Nick Thompson, Mike Pyle, Dave Menne and Hayato Sakurai.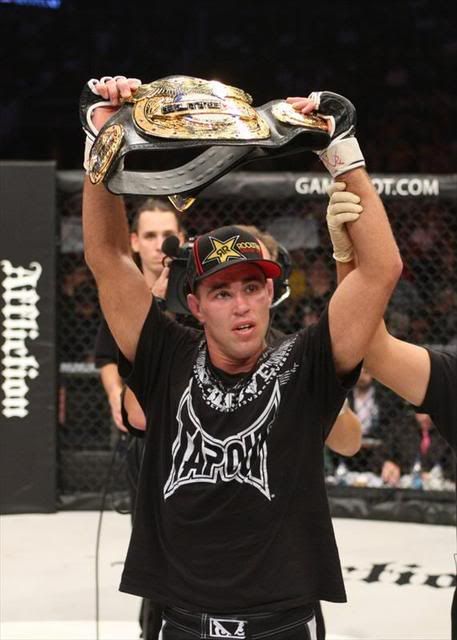 Dave "Pee Wee" Herman
- Herman at (12-0) has destroyed his last three opponents in Elite XC, veterans Mario Rinaldi, Ron Waterman and Kerry Schall. At 6'5", the agile 245 pound heavyweight should be the coveted young heavyweight the UFC desperately needs. Herman could go to the new ESPN league or World Victory Road Sengoku as well.
Brett Rogers
- The large 6'5" 265 pound heavyweight throws some heavy hands. At 8-0, it is unknown whether or not he can fight from the ground. He does have knock-out power and could be a big draw one day. I wouldn't be surprised to see him fight in whatever promotion offers the most cash. That could be Sengoku.
Robbie Lawler-
The hard hitting Elite XC MW champ would fit in well in a UFC MW class looking for a striker to fight Anderson Silva. Lawler has 6 straight wins including KO victories against Scott Smith, Ninja Rua, Frank Trigg and Joey Villasenor. Strikeforce could also be a possibility for a match-up with Cung Le. Lawler was at the recent UFC 90 event in Chicago.
Antonio Silva
- Bigfoot will more command more dollars than the UFC will give to him. He will either choose Affliction for the possible big fights or Sengoku. Silva also has had problems with athletic commissions in the USA, which might be a factor in seeing him go to Japan. Silva has wins over Ricco Rodriguez, Justin Eilers and Cabbage.
Gina Carano
- A fight between Carano and Tara LaRosa would be a good fight for women's mma if Carano went to the AFL. Carano has looked impressive in all her 7 victories. 140 is not a good weight class for her. If Affliction starts women's mma, they may also be bidding for Carano's services. Strikeforce has some women on their roster, that might also be a logical choice.
Kimbo Slice
- Kimbo has stated that he wants to fight in Japan. The Japanese love larger than life characters, and Kimbo fits that mold. While Kimbo may not have the best skills in mma, he is a legit draw. I wouldn't be surprised to see him fight in Dream or Sengoku against another larger than life character.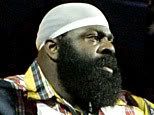 AFL