Elite XC - Heat will take place this Saturday, October 4th in Sunrise, Florida. I applaud the recent addition of hard hitting heavyweights Andrei Arlovski and Roy Nelson. This show will be broadcast on CBS.
Kevin "Kimbo Slice" Ferguson vs. Ken Shamrock
- This match-up pits UFC Hall of Famer and MMA Legend Ken Shamrock against the ever popular Kimbo Slice. Kimbo has proven that he has power in his three fights, which have all ended in KO or TKO. However, Kimbo looked bad giving up take-downs to James Thompson, who is not known for his wrestling.
Ken Shamrock is an MMA Legend with wins over Bas Rutten twice, KOP Champ Masakatsu Funaki twice, UFC Champ Dan Severn, UFC HW Champ Maurice Smith, Pancrase vet Yoshiki Takahashi twice, Kimo Leopoldo twice, Patrick Smith and Ryushi Yanagisawa. Ken has not looked good since his return to action in 2000, going 3-8.
Ken will have to get Kimbo against the fence using the clinch and go for a body lock takedown. From there he has to try to get a submission of some sort. Ken has said he will break Kimbo's leg, we will see if he can do it.
Andrei Arlovski vs. Roy Nelson
- Former UFC Heavyweight Champ Arlovski (13-5) comes to the fight on a four fight wins streak, last defeating Ben Rothwell via 3rd TKO. After standing and trading with Rothwell, Arlovski will likely stand and brawl with the robust Roy Nelson.
The reigning IFL Champ Nelson last defended his belt in a nasty KO over Brad Imes during his five fight win streak. Nelson at (13-2) is an accomplished grappler in addition to being a devastating striker. I wouldn't be surprised to see Nelson go for a take-down in this fight with ground and pound.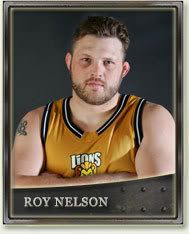 Jake Shields vs. Paul Daley- EliteXC WW Title
- 170 Pound Champ Jake Shields will defend his belt for the first time since his first round destruction of Nick Thompson. Daley has explosive hands and dominated the English Cage Rage circuit. Shields, the BJJ Blackbelt, will get a submission quick if he can geta takedown. Daley will have to defend the takedown and land as many strikes as possible.
Gina Carano vs. Kelly Kobold
- Carano comes in at 6-0, looking crisp in his last two victories over Kaitlin Young and Tonya Evinger. Carano, the former American Gladiator, has a superb muay thai and boxing backround and will likely look to keep the fight standing. Kobold has lost her last two fights, but sports a record of 16-2 with a victories over Shayna Baszler and Adrienna Jenkins. Kobald has 8 submission victories, and may look to get the fight to the ground.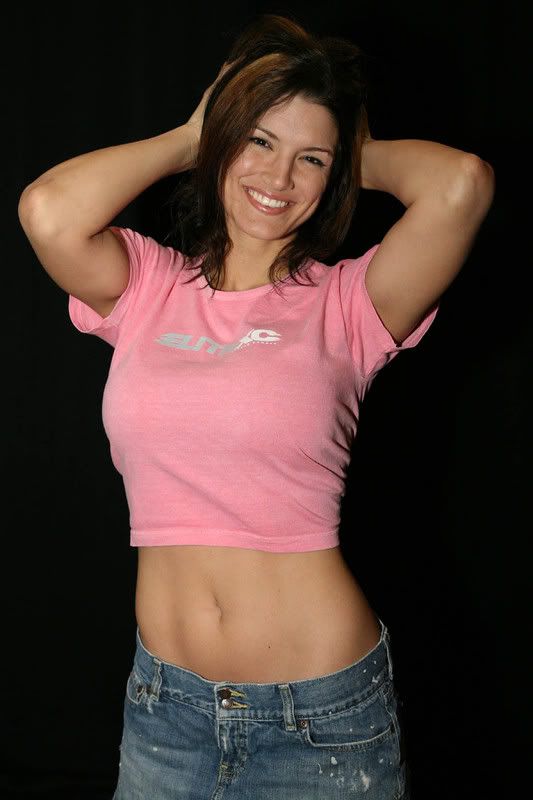 *Gina Carano on photobucketBenji Radach vs. Murilo "Ninja" Rua
- Former IFL MW Champ Radach (18-4) will look to bounce back since a KO loss to Matt Horwich. Ninja Rua, brother of Shogun Rua, has two wins in a row over Tony Bonello and Xavier "Professor X" Foupa-Pokam.
Undercard

Cristiane "Cyborg" Santos vs. Yoko Takahashi- May broadcast.
Edson Berto vs. Connor Heun
Seth Petruzelli vs. Aaron Rosa
Lorenzo Borgomeo vs. Mikey Gomez
Jorge Bouchat vs. Nicolae Cury
David Gomez vs. Brett Jackowski