Elite XC will debut Saturday May 31st on CBS. The fights will be taking place in Newark, New Jersey. Promoter Gary Shaw expects a sellout. He better also help for weather that keeps people indoors on a Saturday night.
Champ Robbie Lawler (16-4) vs. Scott Smith (13-4)- This Middleweight championship fight will most likely be another stand-up brawl. Both guys are known for standing and trading. Lawler's background in Miletich Fighting would lead you to believe he may try to bring the fight to the ground.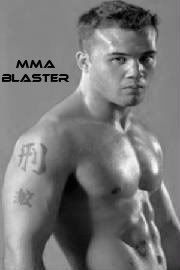 *Promo pic of Robbie Lawler
Kimbo Slice (2-0) v. James Thompson (14-8)- Kimbo and Thompson will more than likely stand and trade punches. The fighter that is able to land more will win, and from what we have seen of Thompson there is a good chance he is the one going down. He has lost his last two fights by way of KO. Kimbo is coming off KO wins of Bo Cantrell and Tank Abbott.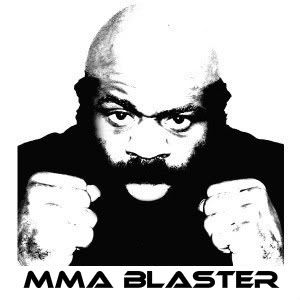 Gina Carano (5-0) vs. Kaitlin Young (4-1)- Gina Carano hasn't fought since September of 2007 and has done two seasons of American Gladiators since. Carano will be cutting to make 140 and Young normally fights at 135, so Carano will probably have a strenght advantage. Carano will likely impose her will and utilize her muay thai background. In her last fight, Young lost in BoDog to Sara Schneider. Carano has beaten four quality opponents in a row in Rosi Sexton, Elaina Maxwell, Julie Kedzie and Tonya Evinger.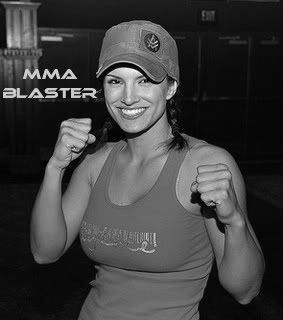 *MMA Blaster supports women's mma, and is happy to see women on the main card. I do think that Elite XC should try to get some talent from Japan and have a 140 class and a 120 class. Megumi Fugii and Satoko Shinashi are solid, as well as Tara LaRosa.
Jon Murphy (4-2) vs. Brett Rogers (6-0)- Brett "Grim" Rogers will look to stand and drop bombs on Murphy. Rogers stands 6'5" and just makes th 265 pound cutoff. Murphy will probably give up two to three inches and 20 to thirty pounds to Rogers. The fight will probably result in a KO if Murphy cant take down Grim. In his last fight Rogers knocked out Kimbo's opponent, James Thompson.
Phil Baroni (10-9) vs. Joey Villasenor (25-6)- The ever confident Baroni has predicted a knock out victory in the first round. That shouldn't come to a surprise with anyone that is familiar with the New York Bad Ass. Villasenor recently won in Strikeforce against Ryan Jensen (11-4).
Online Fights - proelite.com
Wilson Reis vs. Justin Robbins
Matt Makowski vs. Nick Serra
Carlton Haselrig vs. Carlos Moreno
Jim Bova vs. Chris Liguori
James "Binky" Jones vs. Calvin Kattar