Here is the fight card for UFC 84 as stated on ufc.com. The event is scheduled for Saturday, May 24th in Las Vegas.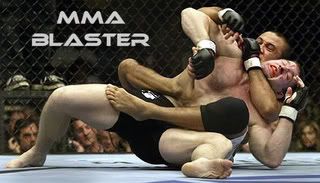 Champ B.J. Penn vs. Sean Sherk- Bad blood is brewing for this lightweight title fight. Penn has looked crisp and athletic at 155, especially in his submission victories over Joe Stevenson and Jens Pulver. Sherk has had quite a bit of distraction since his victory over Hermes Franca at UFC 73.
Keith Jardine vs. Wanderlei Silva- Wanderlei is in desperate need of a victory, while Jardine is seeking to get to contender status. Dana wouldn't mind seeing either fighter win, as a Silva win would lock a rematch with Rampage Jackson.
Lyoto Machida vs. Tito Ortiz- Machida is undefeated in the UFC with four straight victories. Ortiz is on the last fight of his contract, and more than likely will pull off some sort of stunt. He will not bow gracefully into potential free agency like Arlovski.
Wilson Gouveia vs. Goran Reljic Gouveia has four straight stoppage wins in the UFC after his decision loss to Keith Jardine. His latest was a TKO of Jason Lambert. Reljic is 7-0 but has faced less than steller competition. Reljic comes out of Gracie Barra and has five submission wins, 3 armbars, on his record.
Thiago Silva vs. Antonio Mendes- 12-0 Thiago Silva is the favorite in this 205 pound fight. Silva is 3-0 in the UFC, and most recently TKO'd Houston Alexander in the first round.
Kazuhiro Nakamura vs. Rameau Thierry Sokoudjou
Rousimar Palhares vs. Ivan Salaverry
Rich Clementi vs. Terry Etim
John Koppenhaver vs. Yoshiyuki Yoshida
Dong-Hyun Kim vs. Jason Tan
Shane Carwin vs. Christian Wellisch
*I'll be updating this post over the week.