**All fighters have made weight and are ready to go. The Parisyan v. Yoshida fight was scrapped when Karo withdrew because of a back injury.
Below are some fights that are listed on UFC.com as the line-up for UFC 88 in Atlanta, Georgia. The fights will take place on September 6th.
Rashad Evans (11-0-1) vs. Chuck Liddell (21-5)- Both fighters are looking at a possible title shot if they are victorious. Rashad may try to showcase his boxing skills and keep the contest standing. If that is the case, Liddell will be looking for a knockout punch. With Liddell's legendary take down defense, Rashad might not be able to showcase his wrestling ability.
Rashad's last fight was a split decision victory over Michael Bisping almost a year ago. Prior to that fight, Rashad has a controversial draw with Tito Ortiz, a high kick KO of Sean Salmon, and a KO of Jason Lambert.
In December of 2007, Liddell had a great victory over Wanderlei Silva. Prior to that, Liddell had lost to Rampage Jackson via KO, and a slim decision loss to Keith Jardine. Liddell had to push the bout back one time due to injury.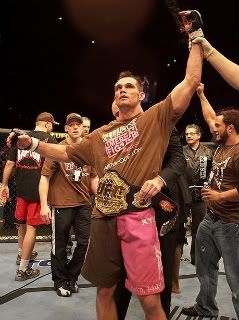 Rich Franklin (23-3) vs. Matt Hamill (4-1)- Former MW champ Franklin will be moving up to 205 pounds for the first time since his win over Ken Shamrock. Franklin was victorious over Travis Lutter in his last fight. Prior to that fight, Franklin suffered his second loss to Anderson Silva.
Hamill is coming off an outstanding victory over Tim Boetsch in April. Prior to that fight, Hamill lost a controversial decision to Michael Bisping. More than likely, Hamill will try to take the fight to the ground. Franklin will try to keep it standing. This will be the toughest fighter Hamill has fought to date. It will be interesting to see where this fight goes.
*Bout scrapped due to Parisyan back injury*
Karo Parisyan (18-5) vs. Yoshiyuki Yoshida (10-2)- Karo is coming off a slightly controversial loss to rising star Thiago Alves. Karo thought it was an early stoppage, but he should have avoided the knee that connected flush to his face and dropped him to the canvas. Prior to that loss, Karo had defeated Ryo Chonan, Josh Burkman and Drew Fickett via unanimous decision.
Yoshida is riding a 9 fight win streak, recently choking Jon Koppenhaver unconscious in his UFC debut. Akira Kikuchi (16-4) and Luis Sapo (15-2) are among his victories during the streak. It would be nice to see a little emotion out of Yoshida, who didn't appear to care about the awesome victory over War Machine.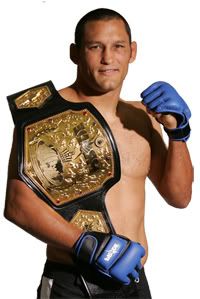 Dan Henderson (22-7) vs. Rousimar Palhares (8-1)- Henderson will look to bounce back from two straight losses since joining the UFC. Henderson has lost to two of the sports best in Anderson Silva and Rampage Jackson. Palharaes has six straight wins since a loss to Arthur Cesar in 06. In his last fight he choked out Ivan Salaverry.
Martin Kampmann (13-1) vs. Nate Marquardt (26-8)- This is a huge fight for Kampmann as a win would put him near title contention. Kampmann has 9 straight victories and is 4-0 in the UFC during that stretch. Since a nasty knee injury, Kampmann defeated Jorge Rivera in June. Marquardt lost a very strange split decision to Thales Leites in his last fight. The former King of Pancrase has wins over Jeremy Horn, Dean Lister, Crafton Wallace and Joe Doerkson in the UFC.
Kurt Pellegrino vs. Thiago Tavares
Tim Boetsch vs. Mike Patt
Matt Brown vs. Dong Hyun Kim
Roan Carneiro vs. Ryo Chonan
Jason Lambert vs. Jason MacDonald