Apparently the "broken blood vessels" in 170 pound US team member Jason Pierce's foot were a little more serious than initially thought. He revealed in this episode that he got cellulitis and then staph infection. Pierce doesn't seem to want to fight in this episode, and eventually gets booted by Dana White.
In other action, the last 155 match is set with Team USA's Jason Dent v. Team UK's Jeff Lawson. Jeff apparently lost 10 days of training due to a chest infection. He explained that he was initially a little quiet on the show, but had loosened up and showed more personality over time. Next thing we know, a pro-wrestling match ensues between Lawson, Stapleton and Amasinger.
Jason Dent on the other hand is content to not talk to the others and play the outsider. He really seems awkward during the show and Dan Henderson labels him as hard to coach. Dent does show Henderson respect, but he seems to want to do things his way.
The fight was actually pretty good. Lawson was throwing huge kicks off the bat looking for a KO. Dent was fighting relatively cautious. Eventually, Lawson was able to get a takedown, and throw a ton of ground and pound Dent's way. Dent blocked most punches, defended against submissions and got through the first round.
In the second round, Lawson was completely gassed, putting his hands on his knees. Dent took his time, stuffing Lawson's takedown attempts and peppering Lawson in the face with punches. After a couple scrambles and a near kneebar, Dent defended another takedown and sunk in an anaconda choke for the victory. The Dent victory now places three Americans in the semi-finals.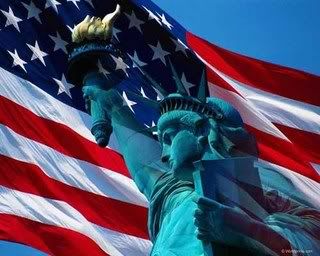 Dana White claimed the victory wasn't impressive. I thought Dent played it safe, not rushing in to get kicked in the face. Obviously, Dana wanted to see Dent pounce on Lawson and finish it quick. Anyone who has seen the Pete Sell v. Scott Smith fight knows that sometimes is a bad idea.
With Pierce gone, it will be either be Mark Miller or Frank Lester(currently 201 pounds) filling in to fight Dave Faulkner. During the episode, Faulkner apparently doesn't like "gumshields" in his mouth. A gumshield apparently is the UK equivalent of a mouthguard. He will be getting a hypnotherapy session in the next episode to stop his gag reflex.
Here are the current semi-final line-up, UK ahead 4-3:
155 US- Jason Dent, Cameron Dollar
170 US- Damarques Johnson
155 UK- Ross Pearson, Andre Winner
170 UK- Nick Osipczak, James Wilks
Last 170 spot- UK's Dave Faulkner v. Mark Miller or Frank Lester