UFC Ultimate 2008 will take place on December 27, 2008. It will feature two title matches and a superfight between Wanderlei Silva and Rampage Jackson. The fights will take place in Las Vegas. All 20 fighters made weight at the weigh-ins, as a Wanderlei and Rampage scuffle served as a highlight.
Forrest Griffin vs. Rashad Evans-
This UFC light heavyweight title match will most likely become a slugfest. Rashad has been testing his foes on his feet in recent matches. Forrest will look to defend the takedown and find a rhythm to Rashad's sometimes style.
Champ Forrest Griffin (16-4) won the title with a very slim decision victory over Rampage Jackson. Prior to that fight, Griffin dominated Pride superstar Mauricio Shogun Rua, finishing him with a rear naked choke. Griffin has defeated Stephen Bonnar, Hector Ramirez, Elvis Sinosic, Chael Sonnen and Jeff Monson in his career. Griffin won TUF 1 in an epic battle against Stephan Bonnar.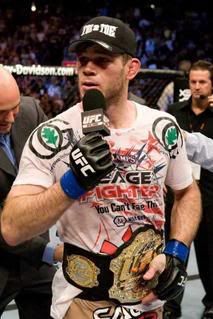 (Forrest Griffin pictured)
Rashad Evans (14-0-1) knocked out Chuck Liddell to earn a shot of the title in September. Previously Rashad won a split decision over Michael Bisping, drew with Tito Ortiz, and viciously knocked out Sean Salmon with a head kick and Jason Lambert with ground and pound. Rashad won the heavyweight season of TUF in the second season with a victory over Brad Imes.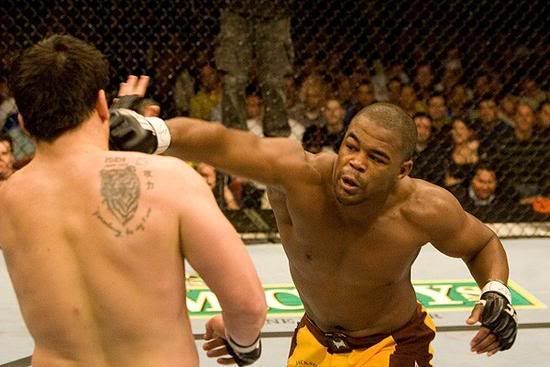 (Rashad Evans pictured)
Champ Antonio Rodrigo Nogueira vs. Frank Mir- This fight is for the interim Heavyweight Title. The winner will face Brock Lesnar sometime next year in a unification match. Nogueira won the fight with a come from behind guillotine choke victory over Tim Sylvia last February.
Nogueira is an indestructible opponent who has never been submitted or knocked out. He seems to be able to take a monstrous amount of punishment and can't be stopped. Nogueira has victories over Josh Barnett, Heath Herring, Fabricio Werdum, Sergei Kharitonov, Mirko Filipovic, Mark Coleman and countless others.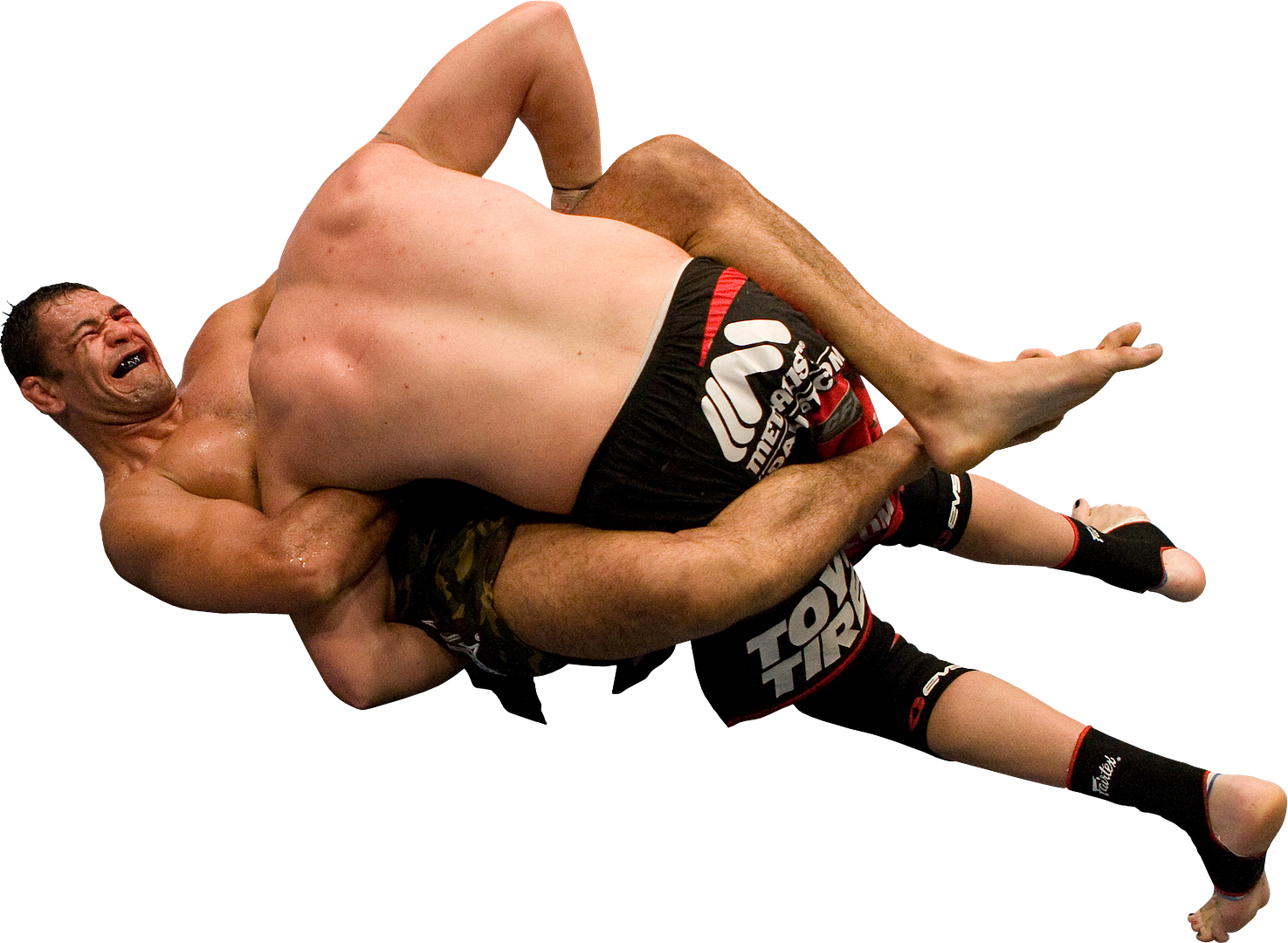 (Nogueira getting the guillotine)
Frank Mir has been on a mission since his horrific motorcycle crash that broke his leg. Mir won over Antoni Hardonk via kimura before his kneebar victory over Brock Lesnar. Mir did not look good in the fights prior to that looking slow in his loss to Brandon Vera, decision victory over Dan Christison and loss to Marcio Cruz. Mir holds an arm breaking victory over Tim Sylvia and submission victories over Roberto Traven and Pete Williams.
(Frank Mir pictured)
Quinton Jackson vs. Wanderlei Silva- This fight will more than likely result in another war. Silva has won the past two in devasting fashion. However, what most people forget is that Rampage has had opportunities to win the two fights. If Rampage can get some takedowns he will have a chance to win. Silva will look to keep the fight standing and utilize his superior Muay Thai game.
C.B. Dollaway vs. Mike Massenzio
Mustafa Al-Turk vs. Cheick Kongo
UNDERCARD
Dean Lister vs. Yushin Okami
Antoni Hardonk vs. Mike Wessel
Reese Andy vs. Matt Hamill
Brad Blackburn vs. Ryo Chonan
Pat Berry vs. Dan Evensen