This past Saturday, Shah Bobonis won the biggest fight of his career, defeating American Top Team's Marcos da Matta at Bellator 50 via 3rd round KO. With momentum on his side, Bobonis has now won four MMA bouts in a row.
Da Matta is a serious talent in the BJJ game, winning a World Championship in 1996 in the purple belt division, a Brazilian National Championship in 2000, and silvers at the 1999 Pan-Am Games and 2000 Worlds.
Bobonis has been a friend of mine since I did a story on him in preparation for a bout back in 2008. I was recently able to catch up Shah and ask a few questions about his recent performance.
MMA Blaster: What did you know about Marcos da Matta and his BJJ credentials going into the fight?
Bobonis: Going into the fight I knew that he was the best BJJ player at 135 pounds in the Florida MMA scene. I didn't want to look him up before the fight because I didn't want to over think it. After the fight I looked him up, and he has more BJJ titles than I have MMA fights.
MMA Blaster: What was the game plan for the fight?
Bobonis: Master Marcos Avellan of FFA and I put together a game plan that seemed to pan out exactly the way we thought it would. We wanted to pot shot him with clean shots and keep distance. We wanted him to work hard for every take down and for me to keep getting up after being taken down. Then, when he started to tire from all the take down attempts, get more aggressive with the stand-up.
MMA Blaster: How did the fight play out? Did he have you any trouble with his submission attempts? What did you hit him with for the KO?
Bobonis: The fight played out according to the game plan. I hurt him, then dropped him with a few right hands in the first round. Almost took his leg off with a low kick, and made him work hard for every take down.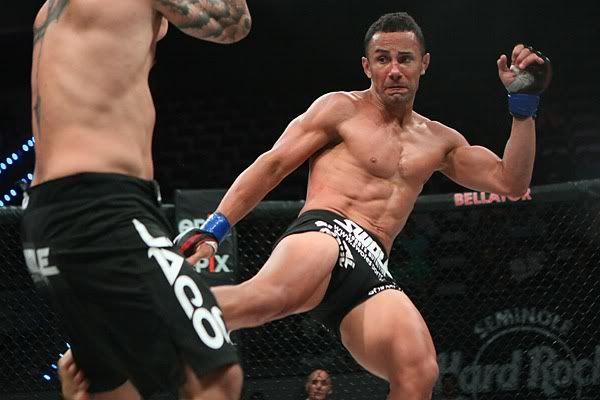 I was caught in a tight arm bar early in the fight that popped my arm a bit. Also, my back was taken twice, but besides the arm bar I never felt like I was in serious submission trouble. In the third I felt him fading and finished him with a right and left hook.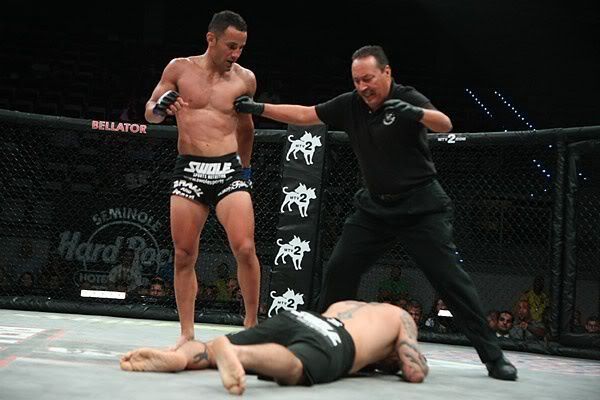 MMA Blaster: What is your next move?
Bobonis: I have a few offers on the table so I'm not sure yet what is next. I have to rest my hands a bit because they are pretty sore. I'd like to fight one more time this year.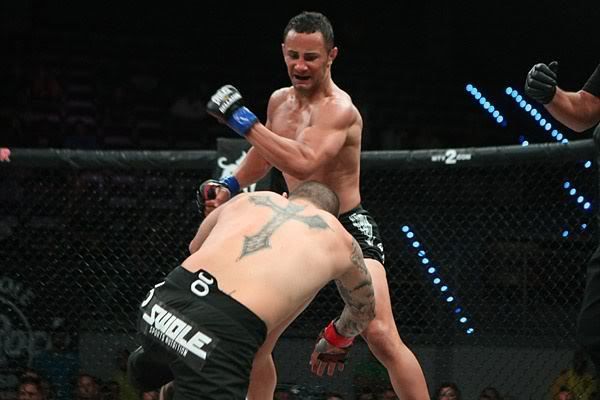 MMA Blaster: Any shout outs? Sponsor mentions?
Bobonis: I want to thank my parents, family, friends, Marcos and David Avellan, everyone at the
Freestyle Fighting Academy
,
Brawl and Maul
, MMA Global Solutions,
Swole Nutrition
,
Well Rounded Warrior
,
MMA Sporting Goods
, Born Filthy MMA and Fast Graphics.