This episode featured the two lightweight semi-final fights to make the live finale. From the start, UK's Andre Winner has been a favorite to win the entire show. Ross Pearson has been looked at as a solid brawler who favors the clinch.
In contrast, USA's Jason Dent hasn't adjusted to the house at all. He has routinely gone out of his way to make situations awkward. Cameron Dollar has been kind of crazy, getting emotional at many turns. It appears he has a rib injury before his fight that hampers his training.
Once again, USA's Jason Pierce has given the UK team secrets on how to beat Team USA's fighters. In the Dollar fight, Pierce tipped off Team UK as to Cameron's love of the uppercut and ranging hook. Sure enough, in the fight Dollar uses both those punches.
Instead of sticking to the game-plan, Dollar looks to stand and trade. By the time he tries a takedown, he is out of position and tired. It doesn't take long for Andre Winner to lock in a triangle and secure the submission victory and his place in the finals.
In the Dent v. Pearson fight, Dent tries to be exciting rather than win the fight. He goes for big looping kicks, spinning back kicks and big punches and knees. Ross prefers to brawl and look for the clinch. For three rounds the fighters battled, but in the end, it was Pearson who got a couple takedowns to seal two rounds for the decision victory.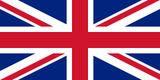 Finals- 155- Andre Winner(UK) v. Ross Pearson(UK)
Finals- 170- Damarques Johnson(USA)